Hello and welcome to my blog!
I am Heidi Mergl, an Associate Architect at an international practice based in London, UK. Originally from Germany I have already enjoyed numerous years in the profession designing and realising a wide range of projects in the UK and abroad. My work mainly focuses on large scale mixed use and sustainable developments but I equally enjoy creating smaller objects, designing furniture and dream homes.
Architecture is all around us and building has always been a key task to mankind. A roof above our heads provides shelter and security for our family and construction activity of the building itself has been seen as a social act ever since. It helps to fulfil mental and spiritual satisfaction and creates an environment that puts a human scale to the surrounding. Houses, sheds and tents exist where humans live and the farm, village and city enable the civilisation to grow.
Every structure is made for a purpose and as such architecture is the only fine art that serves a basic need and has therefore the reputation of being the 'mother' of all other fine arts. Architects originally looked after all design and construction associated tasks, including structural calculations. Nowadays the building process is quite a complex undertaking so that numerous specialists get involved, and even architects themselves specialise in various areas - urban realm, city planning, regeneration, concept design, conservation, construction detailing, sustainability and so on.
What has drawn me to become an architect from day one was the perfect opportunity to combine my creative side (I liked designing, drawing and making things - usually presents for my family and relatives - from a very young age) with my interest for numbers and science in general. Solving riddles is a great pastime of mine and to be honest I see what I do every day as one big puzzle - designing the best possible solution combining form and function.
May it be a little house extension, a live music venue, train station or skyscraper, all of them go through a very similar design process from inception to completion. And the best bit of it - there might be similarities but every project has its own challenges and as such no day is like another - keeping things exciting for me!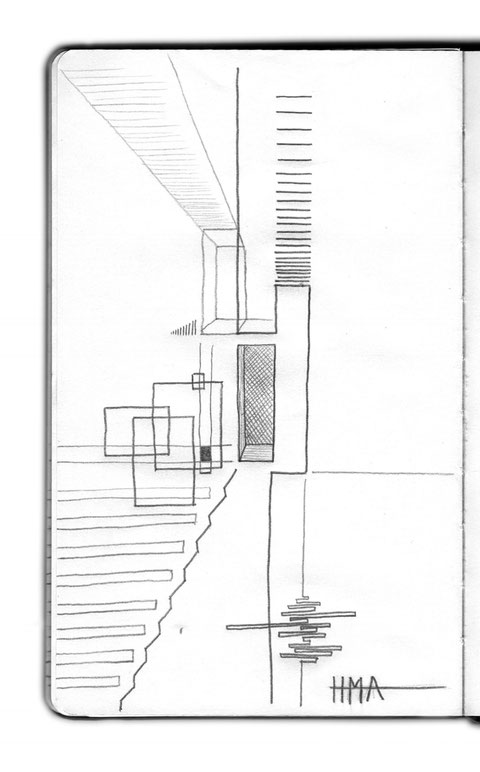 With this blog I would like to share some of my knowledge, ideas and provide a bit of an insight into the industry beyond my lecturing and mentorship.
Hope you enjoyed the read,
Heidi 
---